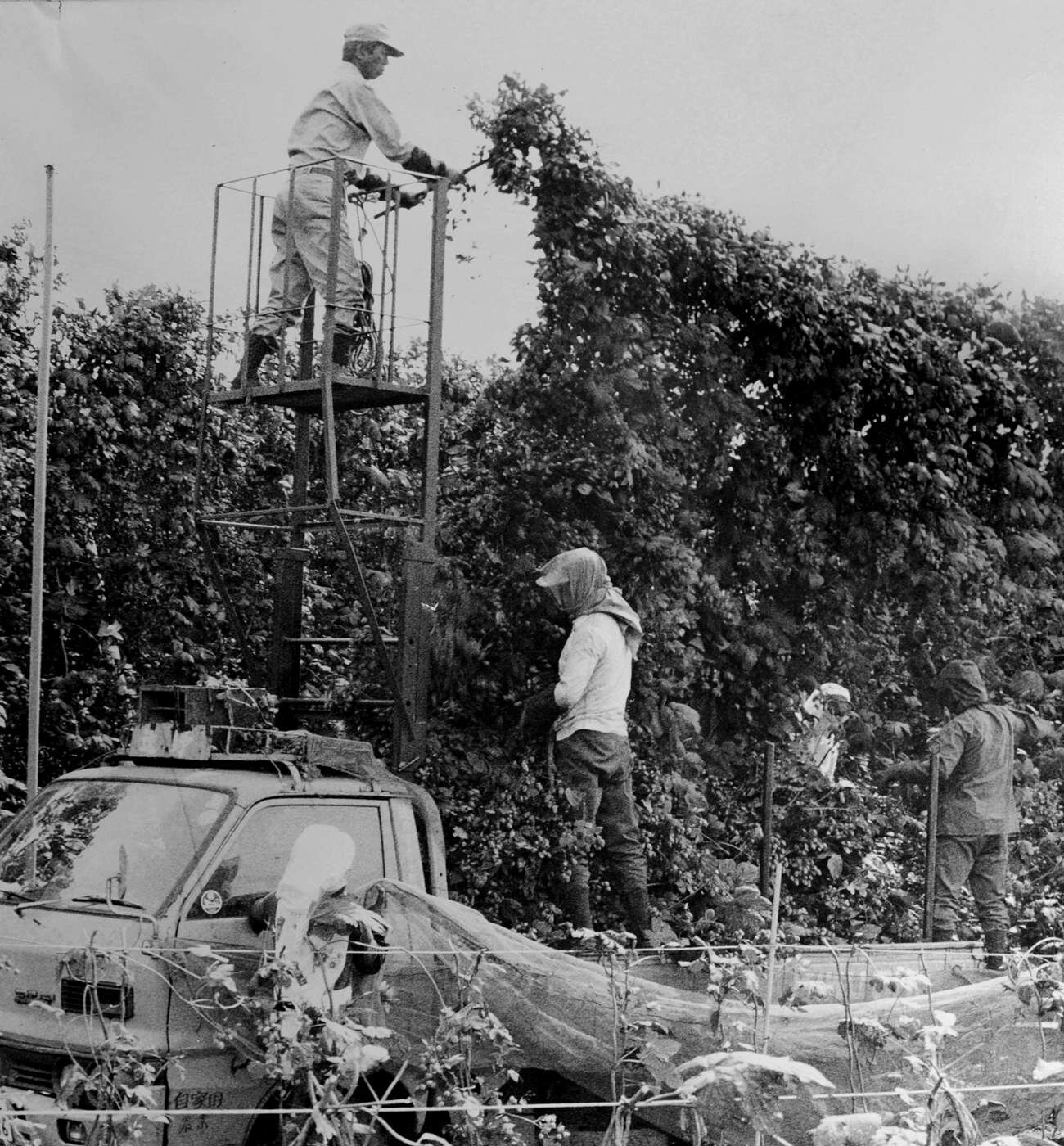 Known as the heartland of hops, Tono has been at the center of Japanese hop production for generations. Today, this historical town is pioneering community-driven ways of further developing hop farming and local beer culture for a new generation of both locals and visitors.
Highlights
Geography

A landscape nestled in the mountain valley, Tono feels like a well-kept secret. Its distinctive contribution to Japanese culture blends a sense of mystery and nostalgia tied deeply to the land.

Hop Country

Since Kirin Beer began contracting hop production in 1963, Tono quickly made a name for itself as Japan's premiere hop producing region, boasting the largest acreage of hop farms in the country for Japan-specific hop varieties. An ideal climate combined with techniques refined over generations, Tono has come to define the hop style celebrated in Japan.

Beer Tours

Tono offers tours and guided experiences that take full advantage of its hop season lasting from spring to fall. Sip on Tono's finest beers right on the hop farm while enjoying a lunch of regional specialties, or hop on a mountain bike and explore the historical village scenery.

Local Beer

Taste our hops in action. Tono's hop varieties are unique to the region, grown and perfected to create distinctive local beers. The proximity between the brewers and hop growers results in an intimate interplay perfect for crafting seasonal beers.

Regional Cuisine

Located near the coast and encircled by mountains, Tono is a hub for a wide variety of fresh seafood and seasonal harvests. The resulting culinary diversity has nourished an equally colorful brewing culture; wine, sake, and cider are all produced locally in addition to beer.

Annual Hop Festival

Tono's Hop Harvest Festival is an iconic celebration held in August marking the end of harvest season, bringing together thousands of beer lovers from throughout Japan and abroad.
Community-driven Agriculture
Building On Community

Tono's hop production is collaborative and community-driven. The mutually supportive relationships empower the hop farmers and the region's smallest craft breweries, while also establishing meaningful partnerships with Japan's national beer brands. Together local policy makers, creators, and consumers act as cultural ambassadors working together for a future defined by sustainable opportunities surrounding hop agriculture.

Supporting Local

A portion of the proceeds from beer tours and hop products are allocated to fund sustainable hop agriculture initiatives, as well as Tono's related regional development activities. Tono's hop economy is significant for this rural village in Japan, making it the backbone of local agriculture and a means of preserving the wider community that keeps this iconic region thriving.
CONTACT
Contact us below for information about tours, programs, media inquiries, or to simply learn more about getting involved in Japan's hop country. We look forward to hearing from you.